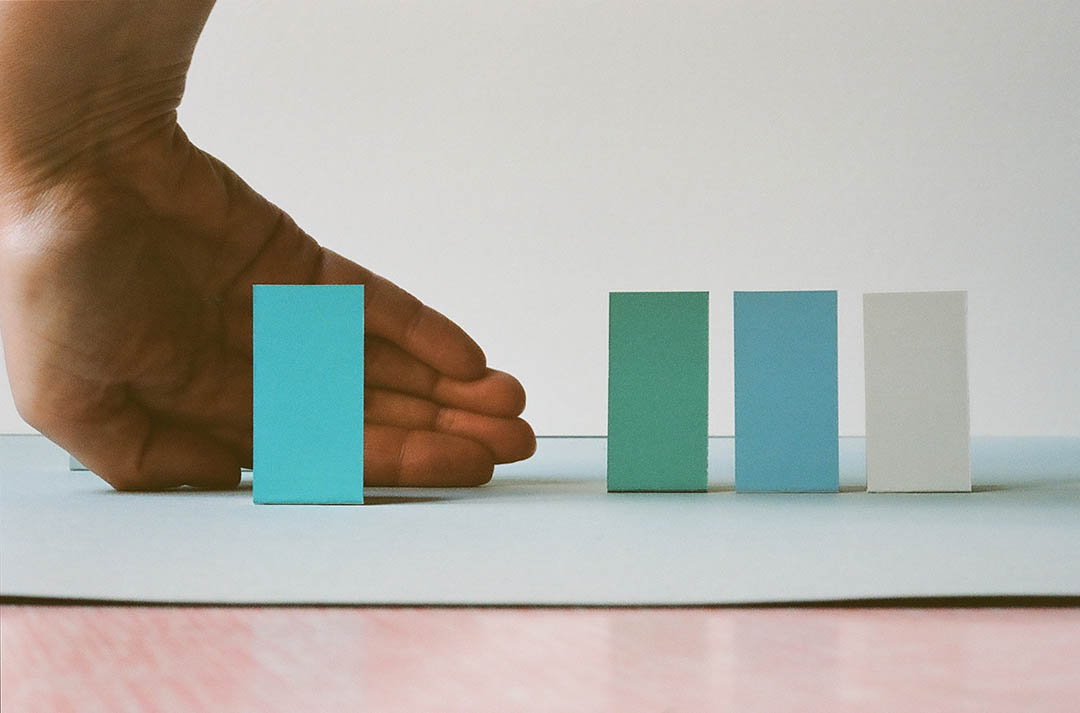 The NCAD Gallery is delighted to announce the commission of new work for performance and exhibition, Principles of Space Detection, by artist Irina Gheorghe, to run from 1 — 31 March, 2023, National College of Art and Design (NCAD) Gallery.

PROGRAMME
Exhibition Opening (6PM) & Performance (7PM) Wednesday 1 March, 2023.
Exhibition Opening Times Thursday 2 March — Friday 31 March, 2023, 11AM — 6PM.
Artist Talk Tuesday 28 March, 1.15PM.
Performance Wednesday 29 March, 7PM.
NCAD Student Workshop: Thursday 30 March, 10AM-2PM, NCAD Gallery - Registration required by emailing gallery@staff.ncad.ie

In Principles of Space Detection, Irina Gheorghe continues her extensive exploration of hypothetical, unobservable or invisible entities and how speculating on such matters manifests within banal everyday situations. In conjunction with a newly commissioned performance that gives the project its title, the exhibition presents a site-specific installation, functioning as the environment which the performance itself inhabits, and that visitors can interact with outside of the live event. Within this constructed space, the individual is invited to pursue their own hypothetical engagement with things that are present and things that are not.

At the centre of the work is an interest in the role of secrecy in building a community. The things which are not present are not only things which are inaccessible due to distance, technological limitations or ontological uncertainty, but also things which are intentionally kept hidden. Processes of obstruction, deception and camouflage shape interactions between members of the same social group, and between a society and what it perceives as alien to it. The performance enacts the presence of this intentional invisibility as a spatial practice occurring between the performer and her audience, and, implicitly, between the spectators themselves. As in previous works, minimal alterations of spoken language, sound and movement aim to produce estranging effects, inducing sentiments of disorientation to a situation which is otherwise mundane and familiar.
The installation is an active component of the performance. Mobile multi-coloured wooden panels create divisions in the space at different moments in the performance, and at different times throughout the duration of the exhibition (as a result of the performance's subsequent iterations). The palette of the panels is based on colours from Dublin city's urban space, in particular the shades of painted wooden doors and shopfronts. In addition to these free-standing structures, a series of photographs, adhesive tape collages and text works play out the tension between documentation and score in relation to the ephemeral live performance. While recorded fragments of gestures and scripts occupy the space in the absence of the event, they also provide further instructions to the visitors, through which they are invited to enact their own imaginary processes of concealment and exposure.
Principles of Space Detection | Irina Gheorghe is curated by Anne Kelly (SpaceX-RISE researcher) for NCAD Gallery on the occasion of the SpaceX-RISE (Spatial Practices in Art and Architecture for Empathetic EXchange) conference, 'Behavioural Economics and Commoning Practices; From Cultural Value to Social Wealth', Thursday 2nd and Friday 3rd March, 2023 :: Location :: NCAD, 100 Thomas St, Dublin 8, D08 K521. Organised by the National College of Art and Design (NCAD) in conjunction with the Geary Institute, University College Dublin (UCD), and the Project Arts Centre, Dublin. Funded by SPACEX-RISE with additional funding from NCAD.

Artist Biographical Information
Irina Gheorghe works primarily with performance, in combination with installation, drawing, photography or video, to address the tensions inherent in the attempts to speak about things beyond our possibilities of observation, from extraterrestrial life to hypothetical planets. Irina also works as part of The Bureau of Melodramatic Research, that she co founded together with Alina Popa (1982-2019) in order to investigate how passions shape contemporary society, as well as our affective relationship to an unhuman universe. Since January 2019 she is also part of the Psychedelic Choir, a Berlin based group of vocal improvisers. Her work was shown at Künstlerhaus Bremen, Ivan Gallery Bucharest, Grazer Kunstverein, Suprainfinit Gallery Bucharest, Project Arts Centre Dublin, National Museum of Contemporary Art Bucharest, Swimming Pool Sofia, Changing Room Berlin, Zona Sztuki Aktualnej Stettin, Centre for Contemporary Art Derry, Glasgow International, TRAFO Budapest, Pratt Manhattan Gallery New York, Times Museum Guangzhou, HOME Manchester, Salonul de Proiecte Bucharest, Contemporary Art Centre Vilnius, BAK, Utrecht, DEPO Istanbul and Galeria Posibila Bucharest, among others. Works in collections include the National Museum of Contemporary Art Romania, n.b.k. Berlin Artothek, Collection Collective.

Gheorghe studied painting and photography at the National University of Arts Bucharest and in 2021 she completed a PhD in artistic practice at GradCAM/TU Dublin, with the title "Betraying the Senses: Techniques of Estrangement, or How Art Speaks of What Is Not There". Artist website LINK.
Press Contact: Anne Kelly, Curator, NCAD Gallery, National College of Art and Design, 100 Thomas Street, Dublin 8, D08 K521.
E :: gallery@staff.ncad.ie T:: +353 (0) 1 636 4390

TWITTER | INSTAGRAM | FACEBOOK
Top, image credit: Laws of Reflection (2023), Irina Gheorghe, photography, dimensions variable.