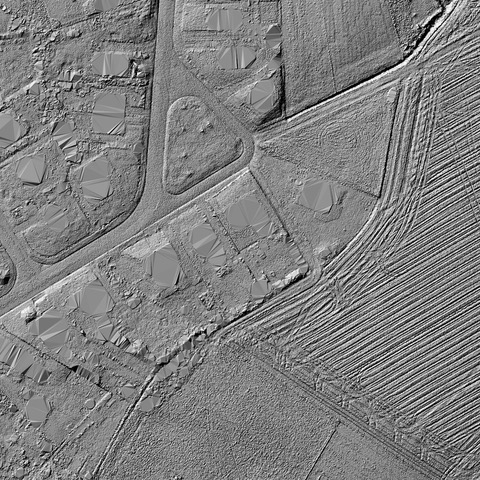 Image © berte & harmey (2021)
NCAD Gallery Research Residency 2021 ~ berte & harmey *
Artists berte & harmey are resident in the NCAD Gallery space in June & July 2021 for the research & development of the Dublin version of their Nul Punt Wolk mapping project. During their time at the gallery they are gathering material around locations they find crucial to highlight as part of their Bare Maps. The Bare Maps are generated by using GIS data and are a physical visualisation of an urban space stripped bare, devoid of buildings and vegetation but leaving tracks and traces of human/non-human activity.
The gallery space is being used as a process-based workspace and field research platform. Chosen locations in and around Dublin 7, 8 and further afield thematically interconnected around historic and contemporary understandings of containment, nature, systems, care, control, mental and physical health (sanitas), (in-)visibility. berte & harmey populate floor-based-grids with the research material and work on a Glossa of words which are projected on the window.
■ ARTIST TALK :: berte & harmey ~ NUL PUNT WOLK :: OCTOBER 2021 Date TBC.
■ Note: Our artist talk date is rescheduled to October to mark the return of our academic calendar audience in October 2021. LINK: https://youtu.be/EadiTB8g70c
Credits
Nul Punt Wolk was initiated at and supported by Timelab (BE). The Bare Map support structure was made in collaboration with OS_Studio (BE) with tiles riso printed in collaboration with Topo Copy (BE). Nul Punt Wolk / BMd is made with the support of Arts Council Ireland. The Bare Map (BMd) is being produced with a non-profit license provided by ArcGIS using LiDAR Data from OSI (Ordnance Survey Ireland).
* berte & harmey was formed by artists Filip Berte (BE) and Cliona Harmey (IE), to share research and resources whilst exploring ideas around spatial politics, critical geography, historical legacies and socio-technical systems of exclusion and inclusion. nulpuntwolk.nu
The NCAD Gallery Research Residency 2021 selection of berte & harmey is an extended element to the NCAD Gallery Staff Open Call of 2020 (National College of Art and Design). Previous Gallery residents include artist Sonia Shiel, 2017.