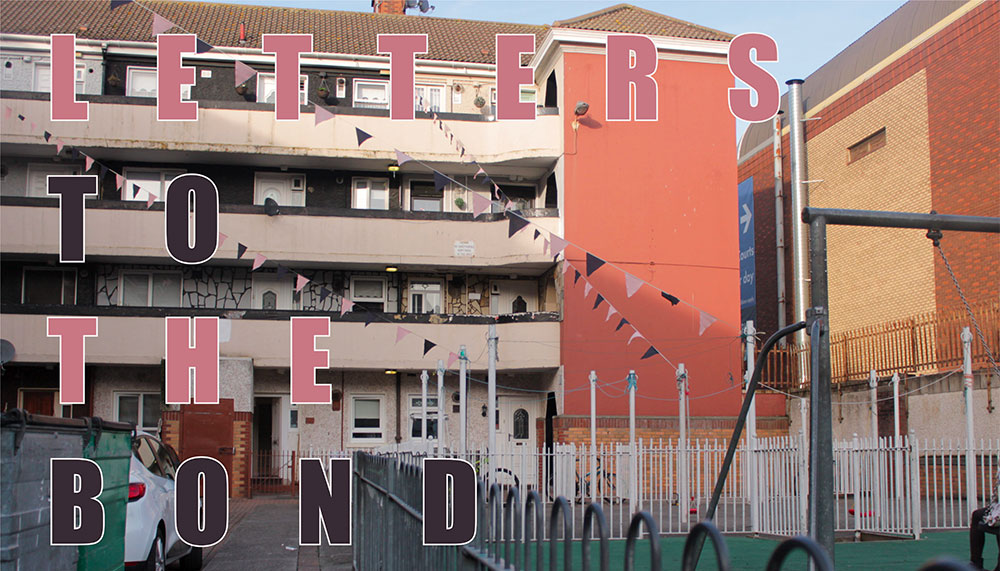 The NCAD Gallery is delighted to participate in the Dublin Learning City Festival 2022 with the exhibition, Letters To The Bond, a project collaboration between the after school programme at Robert Emmet CDP and NCAD Studio+ & Dublin 8 Neighbourhood Residency student artist, Steph Saidha.
In advance of major regeneration, Letters To The Bond captures children's insights into their home-place through photography and personal letters. By documenting details large and small throughout their flat complex, this collection highlights a powerful and intimate relationship between the children and their local area.
Participant Exhibitors Hayden Barry | Taylor Brady | Cameron Budram | Brandon Domican | Ellis Furey | Donnie Humphrey | Karsyn-Jai Hassett | Conor Horkan | Killian Jones | Nevaeh Keogh-Kane | Sicily Kelly | Conor Kennedy | Bonnie Lynch | Harrison McKenzie | Kyrah McTiernan | Dawson Moran | Cooper Morgan | Mason Morgan | Lucas O'Brien| Freya O'Keeffe | Killian O'Shea | Max Rooney | Mollie Rooney | Freya Thomas | Noah Thomas
This project is a collaboration between the after school programme at Robert Emmet CDP and NCAD student Steph Saidha, made possible through NCAD's Dublin 8 Neighbourhood Residency, NCAD Gallery and NCAD Access Programme. Exhibition curatorial support from Anne Kelly.
NCAD Gallery, 100 Thomas Street, Dublin D08 K521. IG LINKS @ncad_gallery @ncad_dublin @dublinlearningcity @robert_emmet_cdp
.

.
The Dublin Learning City Festival features more than 200 events online and in person from walking tours, talks, arts & crafts, workshops, exhibitions, music and much, much more. Inclusion and Integration week has an event for everyone. These events aim to bring on board those who may face barriers to social inclusion. The programme is particularly targeted at young people, older people, people living with disability, members of the Traveller Community, early school leavers and migrants.
About the Festival
Dublin is a member of the UNESCO Global Network of Learning Cities since 2019, this is a collaboration among Dublin City Council and other educational and community stakeholders.
Annually we celebrate Learning with a three days Festival promoting learning for all. Events are FREE to attend and they will include a wide range of in person and online events.