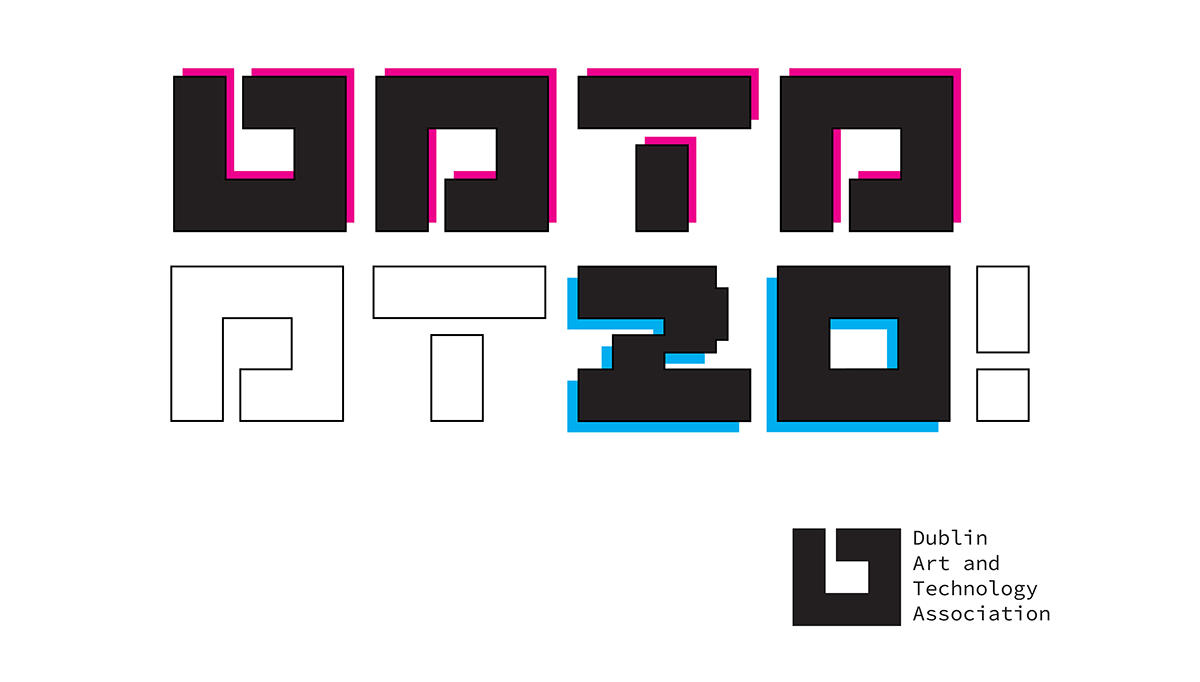 2022 marks the 20th Anniversary of Dublin Art and Technology Association (D.A.T.A) - a Dublin based platform for artists, makers and thinkers to share knowledge about digital cultures and practices. To celebrate, D.A.T.A, in association with NCAD Gallery, is hosting an event on Saturday 1st October 2022, 1PM-8PM, that includes a series of talks, workshops, screenings and performances from past D.A.T.A participants. The series will look at the work of former DATA presenters since their time presenting as part of D.A.T.A. All Events are free. All are welcome to attend.
Participants include: Jonah Brucker-Cohen, Benjamin Gaulon, Nicky Gogan, Cliona Harmey, Dennis McNulty, Rachel O' Dwyer, Seodin O'Sullivan, fanvid Film Club, Alana Conlon, Rachel Murphy, Venus Patel, and more...
PROGRAMME>>
13.00 - INTRODUCTION

13.15 - DATA>> Context Panel Discussion brings together some of the key people involved in running DATA across its twenty-year history to discuss the need for technology critical arts practices then and their enduring relevance in a vastly changed technological environment. Speakers include: Benjamin Gaulon, Nicky Gogan, Jonah Brucker-Cohen, Rachel O'Dwyer.
14.30 - OPEN DATA>> Open Forum
15.30 - DATA>> Recall Presentations brings together artists who previously presented at DATA to re-examine their previous presentations' in the context of the present day and to examine routes between the past and present. Artists include: Dennis McNulty, Seodin O'Sullivan, Cliona Harmey.
16.45 - OPEN DATA>> Open Forum
17.40 - Fan-Vid Film Club Presents is a screening and discussion programme organised by Fan-Vid Film Club in association with DATA presenting work in progress moving image work from a selection of artists.
18.45 - DATA>> Now Presentations finishes the programme with the next instalment of the DATA talks series. Here three artists present ongoing work that critically explores technology through creative practice. Artists include: Alana Conlon, Rachel Murphy, Venus Patel.
19.40 - OUTRODUCTION