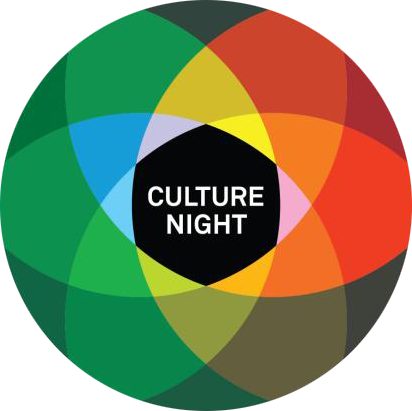 This year the NCAD Gallery is participating in Culture Night with The Change Lab and pre-recorded talks event, 'Towards a Newer Laocoön'.
Exhibition Event: The Change Lab
Location: NCAD Gallery, 100 Thomas Street, Dublin D08 K521, Ireland
Time: Culture Night,2022 & launch 23rd September, 6pm-9pm. All are welcome to attend.
The Change Lab continues Monday 26th - Wednesday 28th, September 2022, 11am-6pm.
Access: Wheelchair Accessible. No booking required.
The Change Lab is an Ubuntu funded project, ubuntu.ie, that was designed as a model of practice to embed Global Citizenship Education (GCE) into the heart of learning in the Professional Master of Education (PME) programme in the National College of Art and Design.
The Change Lab instils in our student teacher a strong commitment and motivation to teach for social justice and sustainability through the lens of their practice as artist -researchers. Each year the Change Lab consists of the student teachers working in groups of three and four in the NCAD gallery space, for a 3-weeks period, to create a body of artwork that critically reflects social injustices and unsustainable practices that define our time. The Change Lab fosters a space where they can explore how their art practice has a social, ethical and cultural dimension as they create work that investigates complex, real world problems. How the students on the PME programme respond, research and create work through the lens of their practice as an artist, researcher and teacher is integral to the methodology of learning and teaching of Art and Design in post primary education.

Due to COVID 19 restrictions the Change Lab has not been open to a public audience over the last two years. This necessitated a revision of how to communicate, connect and interact with an audience beyond the parameters of the NCAD gallery walls. In response to this the Change Lab website was created thechangelab.ie to showcase the students lab experience and the multiple layers that the project involves.The site also acts as a pedagogical repository and a digital archive for past iterations of the Change Lab experience.
The Change Lab is designed and led by School of Education staff members in NCAD. Fiona King, Programme Leader of the Professional Master of Education programme & Tony Murphy Lecturer in Education, in collaboration with Anne Kelly, Curator, NCAD Gallery.